Large Format  •  Survey Printing and Scanning  •  Oversize boards  •  Fome/Foam Core  •  Signage  •  Banners  •  Other large format projects
Large Format scanning from 17 cents per square foot! Convert your bulky surveys, plats, maps and as-builts to digital.
Large Format Printing
Large format printing is the process of printing images or text on a large scale, typically on paper, vinyl, or canvas. It is used for a variety of purposes, such as creating banners, posters, signs, and murals.
Large format printers are similar to regular printers, but they are larger and use different inks and paper. The most common types of large format printers are inkjet printers and laser printers.
Inkjet printers use a spray of ink to create images, while laser printers use a heat process to fuse toner to paper. Inkjet printers are typically used for creating high-quality images, while laser printers are more cost-effective for printing text.
The best format for large prints depends on the intended use of the print. For example, if the print will be displayed outdoors, it is important to use a material that is durable and weather-resistant.
Some common materials used for large format printing include:
Paper: Paper is a good choice for indoor use. It is available in a variety of weights and finishes, and it is relatively inexpensive.
Vinyl: Vinyl is a durable material that is resistant to fading and moisture. It is a good choice for outdoor use, such as for banners and signs.
Canvas: Canvas is a heavy-duty material that is ideal for creating high-quality prints. It is often used for murals and other large-scale projects.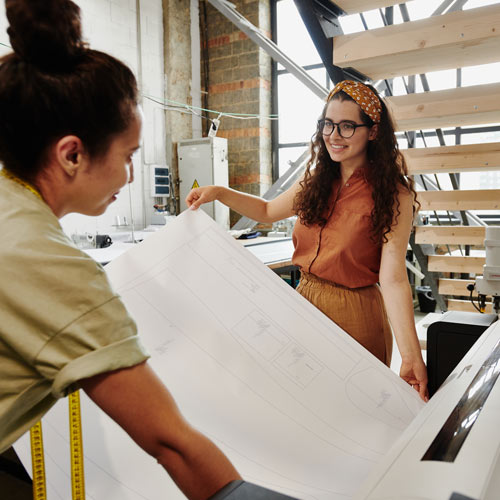 When choosing a large format printer, it is important to consider the following factors:
The size of the prints you want to create
The type of material you want to print on
The quality of the prints you need
Your budget