Mailing Services, EDDM, Marketing Mail, Bulk/Commercial and Postcards Special one-on-one assistance with bulk mailing needs.
Direct Mail, Commercial, or EDDM. We'll even address and meter smaller mailings.
New Customer Offer:
EDDM mail to 1000 addresses in same zip code for $395 includes full color 6.125×9" postcards, postage and discounted design services if required.
DIRECT MAIL, EDDM, POSTCARDS, MAILING SERVICES
Every Door Direct Mail (EDDM) is a marketing program offered by the United States Postal Service (USPS) that allows businesses to mail marketing materials to every address in a specific ZIP code or carrier route.
If you are looking for a marketing channel that is affordable, eye-catching, and memorable, postcards are a great option. With a little creativity and planning, you can use postcards to reach your target audience and achieve your marketing goals.

Direct mail is a marketing strategy that involves sending physical mail pieces to a targeted audience.
It is a popular marketing channel for businesses of all sizes, and it can be a very effective way to reach your target audience, build relationships with customers, and generate leads.Here are some of the benefits of direct mail for business owners:
High response rates: Direct mail has a higher response rate than other marketing channels, such as email and social media. Studies have shown that direct mail can have a response rate of up to 10%, which is much higher than the response rates for email (2%) and social media (0.1%).
Targeted marketing: Direct mail allows you to target your marketing materials to a specific audience. This means that your materials are more likely to be seen by people who are actually interested in what you have to offer.
Personal touch: Direct mail can give your marketing materials a personal touch that other marketing channels cannot. When people receive a physical piece of mail addressed to them specifically, it can make them feel more connected to your brand.
Brand awareness: Direct mail can help you build brand awareness and recognition. When people see your name and logo on a regular basis, they are more likely to remember your business when they need your products or services.
Lead generation: Direct mail can be a great way to generate leads for your business. You can offer discounts, coupons, or free samples to encourage people to contact you.
Sales promotions: Direct mail can be used to promote sales and special offers. You can use direct mail to announce new products or services, or to offer discounts and coupons to encourage people to buy from you.
Customer retention: Direct mail can be used to keep your existing customers engaged and coming back for more. You can send them birthday greetings, thank-you notes, or other special offers to show them that you appreciate their business.
If you are looking for a marketing channel that can help you reach your target audience, build relationships with customers, and generate leads, direct mail is a great option.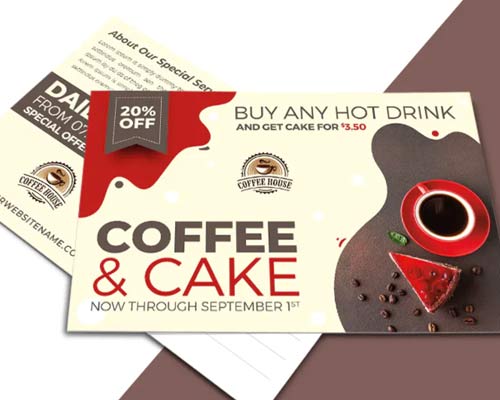 Here are some tips for creating effective direct mail campaigns:
Target your audience: Make sure your direct mail campaign is targeted to your specific audience. This will help you ensure that your message is relevant and that you are reaching the right people.
Personalize your messages: Personalize your direct mail messages as much as possible. This will make your messages more relevant and engaging to your recipients.
Use high-quality visuals: Use high-quality visuals in your direct mail campaigns. This will help to make your messages more eye-catching and memorable.
Include a call to action: Tell your recipients what you want them to do, such as visit your website, call your business, or sign up for your newsletter.
Track your results: Track the results of your direct mail campaigns so you can see what is working and what is not. This information can help you improve your campaigns over time.
To get started with direct mail campaigns, simply contact us today. We'll be happy to help you create the perfect product for your needs.